Phonics
At Stanhope, we put phonics at the heart of reading. The National Curriculum says that pupils should be taught to 'apply phonic knowledge and skills as the route to decode words'. The books they practise with at the earliest stages should 'not require them to use other strategies to work out words'. We also understand the need for children to learn to read common exception words ('tricky words') quickly and efficiently to speed up their decoding and increase their fluency.
At Stanhope, we begin by making sure that pupils can sound and blend unfamiliar printed words quickly and accurately using phonic knowledge. We understand that giving children a strong start in the early years is essential for their journey to becoming confident readers.
In Nursery, essential skills are introduced in the Nursery using the Phase 1 Letters and Sounds and this is built upon in Reception, using the synthetics phonics programme Read Write Inc. (RWI).
Reception Phonics Parents Talk 2021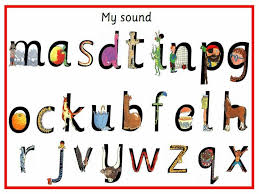 Read Write Inc Phonics at Stanhope Primary School
In Year 1, the children continue to access RWI. Towards the end of the year, the children sit a Phonics Screening Check.
In Year 2, the RWI programme continues for those children who did not pass the Phonics Screening Check in Year 1. These children also access bespoke daily phonics sessions.
How can you support your child at home?
       

Talk lots! Your child will benefit from hearing lots of different vocabulary.

       

Read with your child every day. Not only will your child enjoy this, they will hear good modelling of reading regularly.
Click on the following link for access to a large range of free e-books: https://www.oxfordowl.co.uk/for-home/find-a-book/library-page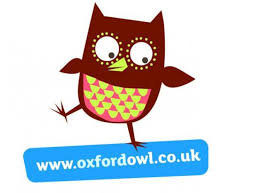 Sing Nursery Rhymes. Repetitive activities like this are important too as they will hear the sounds repeated in the words.

       

Sound out words. Spell out simple words using the sounds that make up the word. E.g. d/o/g   c/a/t z/i/p
Click on the following link for information about how to pronounce the sounds: https://www.oxfordowl.co.uk/for-home/advice-for-parents/reading-at-home/phonics-made-easy/ 
       

Help your child with the sounds they have brought home to practise, these sounds have been specially chosen for your child as the sounds they need to learn based on regular assessments in class.

       

Return your child's reading and library books to school regularly – reading often is the key!
Further information can be found using this hyperlink:
https://blog.oxfordowl.co.uk/how-can-i-support-my-child-with-phonics-learning/
Phonics Websites for Parents
Useful websites:
A series of information and tutorial videos explaining the basics of Read Write Inc. Phonics. Your child is learning to read with this programme, these videos will help you support them at home:
http://www.ruthmiskin.com/en/parents/
Interactive games linked to each phase and a useful section on information for parents: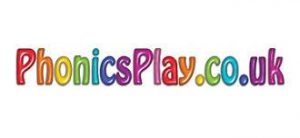 Reading Eggs supports each child's learning by offering individual, one-on-one lessons. These online lessons allow your child to progress at their own rate.
https://readingeggs.co.uk/about/parents/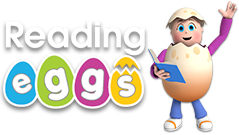 Games and resources linked to each phase of Letters and Sounds:
http://www.letters-and-sounds.com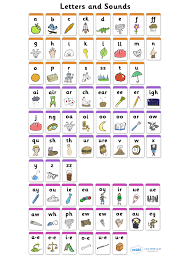 BBC CBeebies series of animated programmes featuring the Alphablocks characters – great for practising sounds and blending words:
https://www.bbc.co.uk/cbeebies/shows/alphablocks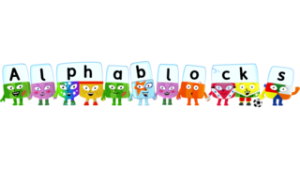 More interactive games to support phonics skills.  Try Phonic Fighter for initial sounds in words.
http://www.ictgames.com/literacy.html

A collection of further games and resources can be found on the Letters and Sounds section of this website:
https://www.topmarks.co.uk/Interactive.aspx?cat=40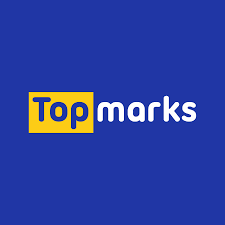 Reading
We actively encourage children's interest in books by creating an inviting atmosphere in which to read and provide a wide range of different reading material available. All classrooms provide a range of age appropriate and level appropriate high quality texts, which children can read regularly within a designated class time. Children regularly hear good modelling from staff members through sharing of a class novel. Pupils experience a variety of texts and are taught to appreciate a range of styles, genres and themes, including those of other cultures.
Pupils receive the age appropriate teaching of reading skills:
FS1/2
       

Daily Letters and Sounds

       

Read Write Inc.

       

Floppy Phonics Home Reading books

       

Big Books

       

Guided Reading
KS1
       

Daily Read Write Inc

       

Guided Reading sessions

       

Big Books

       

Class Novels

       

Discrete Reading Comprehension lessons (Year 2)
KS2
       

Daily Guided Reading sessions

       

Discrete Reading Comprehension lessons

       

Class Novels
Questioning within guided reading and reading comprehension lessons focus on reading fluency, linguistic knowledge and knowledge of the world, themes and conventions, comprehension, inference and language for effect.
Home Reading Scheme
FS2 – Floppy Phonics/Oxford Reading Tree
KS1 – Oxford Reading Tree
KS2 – Oxford University Press & Tree Tops (a mixture of fiction/non-fiction/classics/graphic novels)
Reading Eggs/ Reading Eggspress
Children within Key Stage One and Two have the opportunity to access Reading Eggs – both at school and at home. Reading Eggs is an online program that makes learning to read interesting and engaging for all children. It has fantastic reading games and activities. Reading Eggs is accessed by the children within Year 1 and 2 whereas Reading Eggspress is accessed by the children within Year 3 to 6. Your child will be provided with their own unique login to access this program.
Other Opportunities for Reading 
       

All pupils are offered the opportunity to attend the yearly book fairs.

       

Scholastic Book Club catalogues are regularly given out to encourage new book purchases.

       

Pupils from FS to Year 6 have access to the school library and are encouraged to change their books regularly. 

       

Stanhope will be proactive in joining in with National Reading events such as World Book Day, National Writing Day and Roald Dahl Day to encourage children's enjoyment and participation in discussions around reading and authors. 

       

Children from Years 1 to 6 use the Cracking Comprehension as well as Collins Treasure House Comprehension activities to learn/practise their comprehension skills.