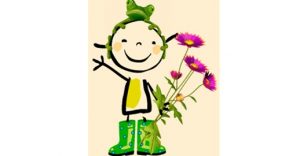 Forest School is a unique educational experience.
At Stanhope Primary the Forest School is on the school site, giving our children the opportunity to explore and experience the natural world through practical activities in the outdoors.
Children participate in motivating and achievable tasks in a woodland environment that promotes confidence, independence and self –esteem. There is a strong emphasis on cooperation and partnership, skills that help children to achieve academically in school.
The natural world is the ideal setting for children to develop essential foundations for learning as it gives children space to develop physically through movement and exploration as well as the freedom to be noisy, playful inquisitive experimental and socially interactive.
Our children in the nursery work in our Forest School every Friday throughout the year and in all weathers. Children learn first hand from the four seasons and environmental changes.
Our reception class is split into 2 groups. They work in our Forest School on a Thursday afternoon; they alternate between Forest School and PE sessions.
Typical Forest School Activities in the Early Years Foundation Stage
Splashing in puddles, rolling in leaves, catching rain on a tarpaulin, making mud pies, looking for worms, painting on a leaf, painting with mud, exploring and collecting woodland materials to make natural art, shelter building and mini beast hunts are just a few of the many activities available to us in the woodland environment.