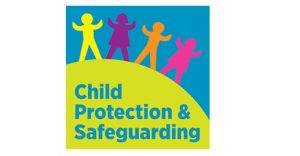 Stanhope Primary School is dedicated to safeguarding and promoting the welfare of its pupils. It is the duty of all members of staff, both teaching and non-teaching, to play an active roll in ensuring this. All members of staff are expected to be aware of and follow the Safeguarding procedures. In particular they need to be aware of their duty to report concerns, the guidance for identifying child abuse, what to do if a child makes an allegation of child abuse and issues about confidentiality.
We believe every pupil should be able to participate in all school activities in an enjoyable and safe environment. This is the responsibility of every adult employed by, or invited to deliver services at Stanhope Primary School.
What is Safeguarding?
Safeguarding at Stanhope Primary School is the rules, regulations and procedures we put into place to protect and keep safe all our children.
What is Child Protection?
Child Protection is the process of protecting individual children identified as either suffering or likely to suffer from significant harm as a result of abuse or neglect. It involves measures and structures designed to prevent and respond to abuse and neglect and how a child can be supported.
How we safeguard at Stanhope Primary School?
Safeguarding is EVERYONE'S Responsibility
We have a caring ethos in school where our children know there are people to talk to.
We have procedures that are followed for Child Protection, Early Help, Safer Recruitment of staff and volunteers, up to date DBS checks and up to date information on the Single Central Record.
Risk Assessments are carried out on either, daily, weekly, monthly, termly or yearly basis, depending on the nature of the risk.
We hold special events in school, eg Friendship Week and Attend To Achieve Week.
Health and Safety Procedures, including premises checks, school security and safety of equipment checks.
Buddies support all our children.
Curriculum Focus – ICT issues – keeping children safe on line, Kidsafe Programme, Personal Social and Health Education, Special Assemblies
Visits from people in the community, Police, Fire Brigade and the School Nurse.
Specialised talks for pupils, growing up and preparation for adolescence, Reducing Accidents at Play (RAP), Drug and Alcohol Education and Guidance.
Operation Encompass and Prevent Training for Staff.
Pedestrian Training Programme.
Safe Routes to school for our Year 6 as they move to Year 7.
Transition Support for Year 6 to Year 7.
Attendance and Admissions Arrangements.
Exclusion Arrangements.
Liaison with other agencies eg School Nurse, Health Visiting, Speech and Language, Portage and All Saint's Children Centre.
Safeguarding is everyone's responsibility, therefore there may be times when we need to contact Social Care, if this does happen you will be contacted and informed.
For further information please download our Safeguarding and Child Protection Policy