Some of you may have noticed this unusual bin in our car park.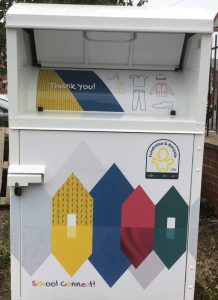 We have joined the School Connect fundraise and recycle scheme.
If you have any unwanted clothes or shoes at home please send them into school with your child. These can then be recycled and raise funds for the school. Please do not come into the school grounds and use the bin yourself, clothes must come through the school.
Thank you